Posted on Monday, March 06, 2023 09:00 AM
The Kenora Public Library is excited to announce a Tiny Art Show!
Create your own masterpiece on a 4"x4" canvas supplied by the Library and submit it to the Kenora Branch by Saturday, April 15th. Use your own art supplies at home to decorate your canvas (paint, draw, collage, sew, etc.), or join us for in-person decorating events taking place at the Kenora Branch where we will have an assortment of supplies available for you to decorate your canvases!
Kids in-person decorating event -Monday,...
Posted on Friday, February 24, 2023 04:35 PM
Not only can you borrow best-selling books from our library, but now you can also listen to some of those best-selling authors with our new Author Talks series! Kenora Public Library will host 2-3 bestselling-author events per month, streamed right into the comfort of your own home! Visit theAuthor Talks pageto register for upcoming events, or to listen to past author talks, such as Kate Quinn, bestselling author of The Alice Network, or Fredrick Backman, bestselling author of A Man Called Ove.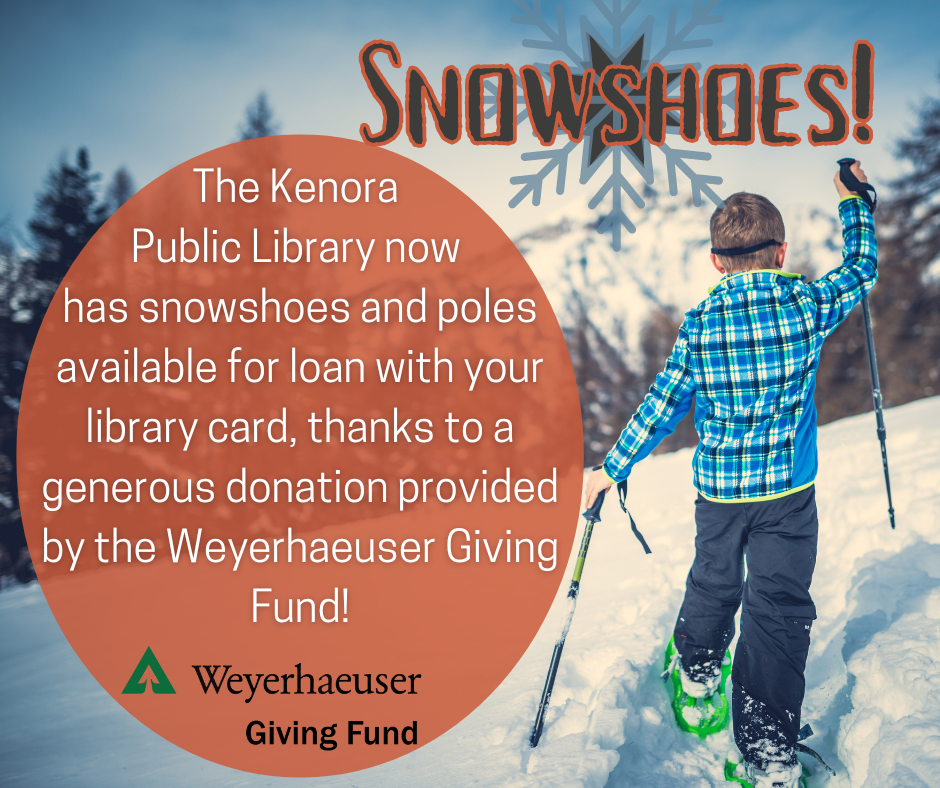 Posted on Wednesday, January 25, 2023 04:04 PM
Get Snowshoeing with your library card!
The Kenora Public Library is excited to announce that snowshoes for all ages are available to borrow for all library members!
Snowshoes may be loaned out for a 2-week period to anyone with an active library card. We have 5 different sizes of snowshoes available!
This would not be possible without a generous grant from the Weyerhaeuser Giving Fund!
Make the most of winter and explore our beautiful city, whether it be in your own backyard, or on one...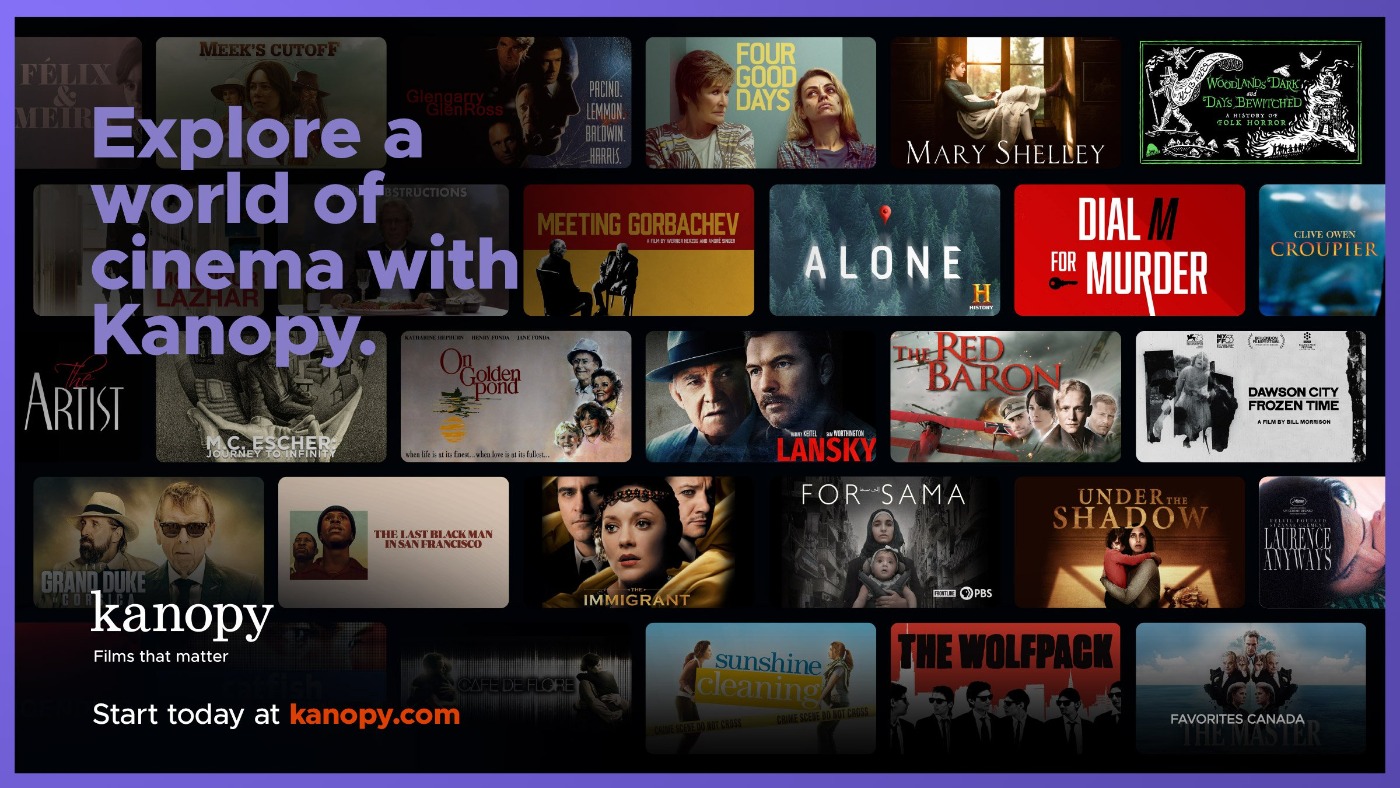 Posted on Friday, January 13, 2023 04:02 PM
Try Kanopy - for Free!
The Kenora Public Library is excited to be able to offer a free streaming service with Kanopy! Your library card gives you free access to thousands of movies, documentaries, and TV series from many popular entertainment companies such as Lion's Gate, MGM, Paramount, PBS, BBC, History Channel, and more!
Create an account with your library card and find your next favourite movie or TV series!