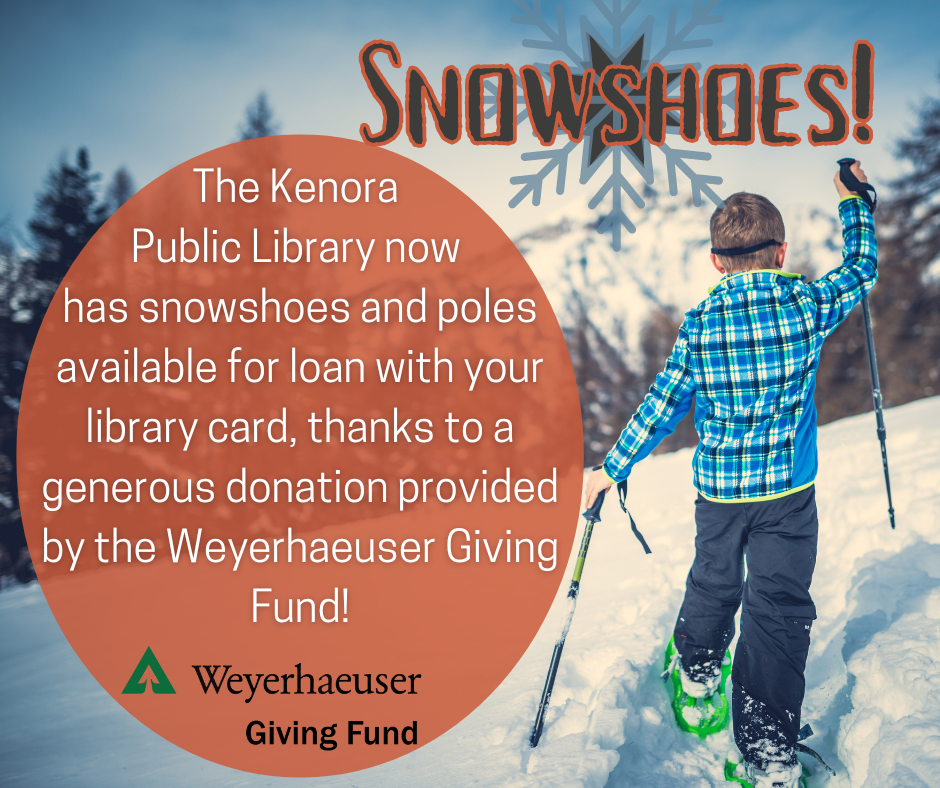 Posted on Wednesday, January 25, 2023 04:04 PM
Get Snowshoeing with your library card!
The Kenora Public Library is excited to announce that snowshoes for all ages are available to borrow for all library members!
Snowshoes may be loaned out for a 2-week period to anyone with an active library card. We have 5 different sizes of snowshoes available!
This would not be possible without a generous grant from the Weyerhaeuser Giving Fund!
Make the most of winter and explore our beautiful city, whether it be in your own backyard, or on one...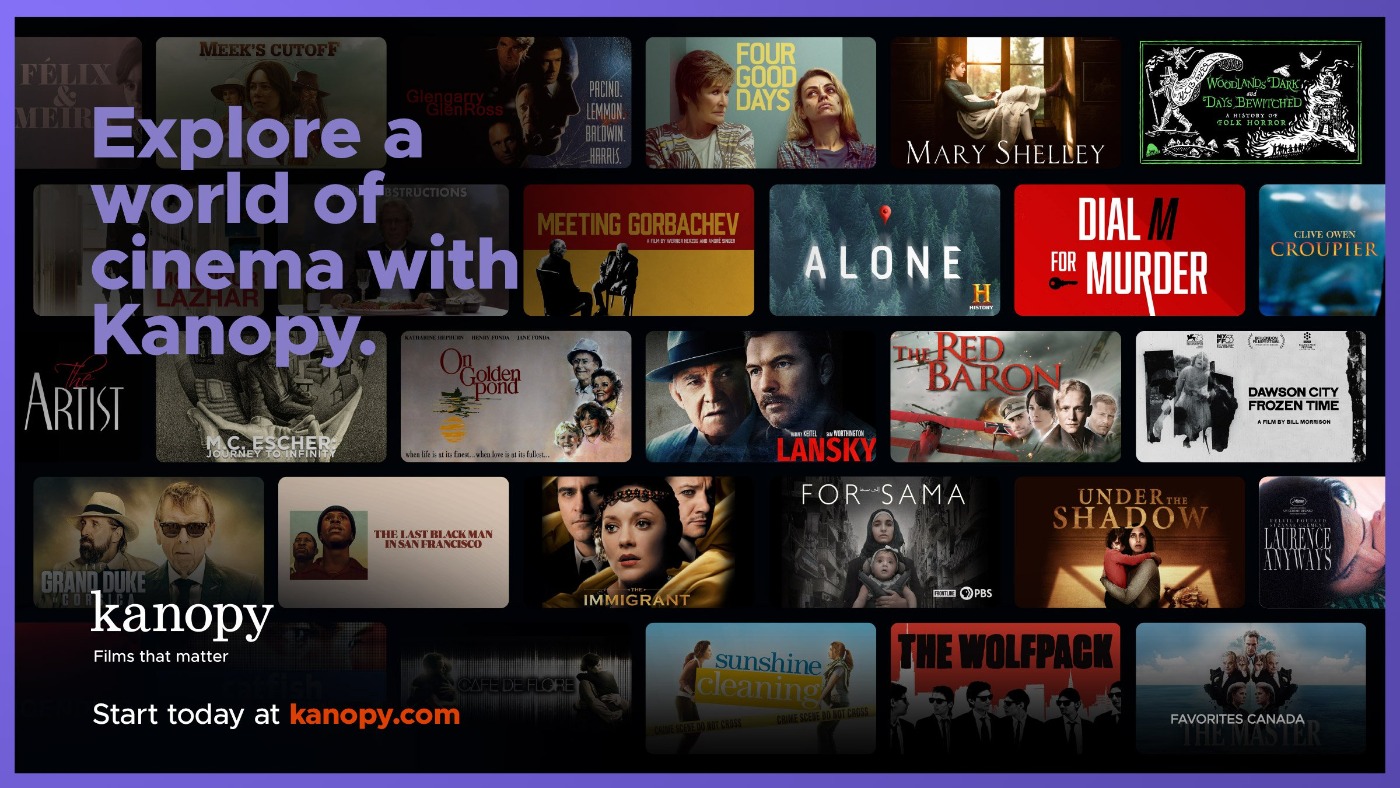 Posted on Friday, January 13, 2023 04:02 PM
Try Kanopy - for Free!
The Kenora Public Library is excited to be able to offer a free streaming service with Kanopy! Your library card gives you free access to thousands of movies, documentaries, and TV series from many popular entertainment companies such as Lion's Gate, MGM, Paramount, PBS, BBC, History Channel, and more!
Create an account with your library card and find your next favourite movie or TV series!