"One of the greatest gifts adults can give – to their offspring and to their society – is to read to children."

– Carl Sagan
Children's libraries provide a safe and supportive environment to explore, experiment, and learn. By participating in various activities children develop critical thinking skills and become confident and competent individuals. By providing access to a wide range of media libraries encourage children to become advocates and engage with their community. Simply put, libraries are for everyone and libraries benefit everyone.
Children's Programs Offered at the Kenora Public Library
Program dates and times will vary and some programs may require pre-registration. Check out our events calendar or contact your local branch for more details.
Our community partner FIREFLY EarlyON Kenora is located in the Children's Department of the Kenora branch. EarlyON provides information and support on child development and parenting to families with children up to the age of 6 years in Kenora and Sioux Lookout. Play-based learning opportunities are provided for children and their families to participate in together. Parents/caregivers also connect with other families through casual conversations and activities and learn about other services available in the community. See what EarlyON is up to on their calendar.
DIY Storytime
Each week we have a new craft and story available. Families are welcome to do the craft, read the story, do both or ask the Librarian and she'll do it with you!

- Available at the Kenora branch
Weekly Craft
Every Monday a new craft is made available for children and their care-givers to enjoy together. This is the same craft we use for DIY Story Time.
- Available at the Kenora & Keewatin branch
Specialty Programming
Throughout the year an array of programming is provided such as: the TD Summer Reading Club, local author visits, local artist workshops, magic shows, fairy house building and so much more! We also do pop-up Story Times around town, at the beach, in the forest, or at one of our community partners. Check out our calendar to see what's happening.
- Available at the Kenora branch
Holiday Programming
The library hosts events for most major holidays. Including but not limited to the very popular Pictures with Santa, which is a fundraiser for the Imagination Library program. Activities and crafts all week long during March Break. And a spook-tacular Halloween party!
- Available at the Kenora branch
PD Day Activities
During Professional Development days for school, the library offers specialized activities, games, and crafts for kids of all ages.
- Available at the Kenora branch
Class/Camp Visits
The library provides personalized programs for school and day-camp visits.
- Available at the Kenora & Keewatin branch
Reading Resources
Help build fluency, vocabulary, and comprehension skills in young readers with our collection of reading resources.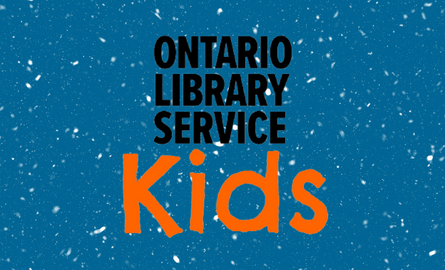 Overdrive
A dedicated collection of content for kids. Borrow ebooks and audiobooks anytime, anywhere!
TumbleBooks
TumbleBooks are animated, talking picture books! Interactive
reading made fun!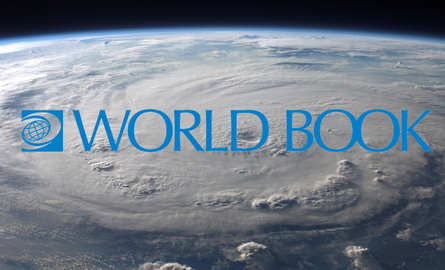 World Book
An extensive, interactive online encyclopedia. Great for homework help, activities, and games!
Children's Services Offered at the Kenora Public Library
The Children's Library has lots of every day activities to do all year round as well as specialized services for families with young children. Drop in and use the space anytime during operating hours.
Book Selection
Maybe you don't have the time or you are simply overwhelmed by choices, we are here to help. Tell us what you are looking for and let us choose books for you!
- Available at the Kenora & Keewatin branch
Coding Materials
Explore the world of coding with one of our many different devices, including: Wonder Workshop robots, Ozobots, and MaKey MaKey circuit boards.
- Available at the Kenora branch
Touch Screen Discovery Centre
Pre-loaded with hundreds of educational games, this toddler sized computer is perfect for young learners.
- Available at the Kenora branch
Baby Bags
Designed to promote literacy skills in babies. Each bag is filled with 5 specially selected board books (to borrow), a song booklet, a reading tip sheet and a book that is yours to keep!
- Available at the Kenora & Keewatin branch
Bird Watching Kits
All packed up in a ready to go backpack, each kit includes: a bird field book, a pair of children's binoculars, a wooden leaf/cloud identifier, a Fandex fanout bird field guide, and an activity booklet. There is also the option to include bird themed books upon request.
- Available at the Kenora & Keewatin branch
Nintendo Switch
We offer a selection of popular children's games, such as Minecraft, Mario Cart 8, LEGO City Undercover and many others. Want to keep the kids moving and burn off some energy? We also have physical fitness games such as Just Dance 2020, Ring Fit Adventure, and Nintendo Switch Sports.
- Available at the Kenora branch
Puppet Theatre
Let your imagination run wild and put on a puppet show. We put out a new selection of puppets from time to time to keep things fresh.
- Available at the Kenora branch
Puzzles and Games
Enjoy a selection of children's puzzles. Or play one of our board games such as Hedbanz, Scrabble or a moose and bear tic-tac-toe board.
- Available at the Kenora branch
Building Toys
Use your creativity and build with our collection of LEGO, snap block animals, zig zag blocks, Wood Stackers river stones and standing rocks. Great for developing gross and fine motor skills.
- Available at the Kenora branch
Creativity Station
In addition to our weekly craft, we have art supplies out for you to create and explore with. We also have colouring and activity pages available at all times.
- Available at the Kenora & Keewatin branch