City Announces Transformative Project at the Moncrief Construction Sports Centre
The City of Kenora is excited to announce this major construction project will take place this summer at the Moncrief Construction Sports Centre. The enhancement will transform users' experience by increasing overall parking and launching capacity at this location.
The project, funded by Northern Ontario Heritage Fund Corporation (NOHFC) and matched with City dollars, focuses on boat launch, parking lot, and creek side enhancements that will provide long-term benefits for all users. Highlights of this complex project include:
Addition of one boat launch
A 50% increase in parking capacity to approximately 300 spaces for single vehicles and vehicle/trailer combinations
Lighting upgrades
Asphalt surfacing
Curbing
A new pathway from the existing boat launch to the Laurenson's Creek Trail
Storm water drainage
Environmentally friendly rain gardens for run-off to the lake
The plans also include the replacement of the retaining wall that failed during the 2022 flood located along the approach to the existing boat ramp.
Finally, this project includes significant underground infrastructure work that, when completed together with the enhancements, maximizes value for the City's dollar in our short construction season. If construction were to start in the fall, the contractor would not be able to complete the project on ahead of Winter, and the City would not meet the funding completion date.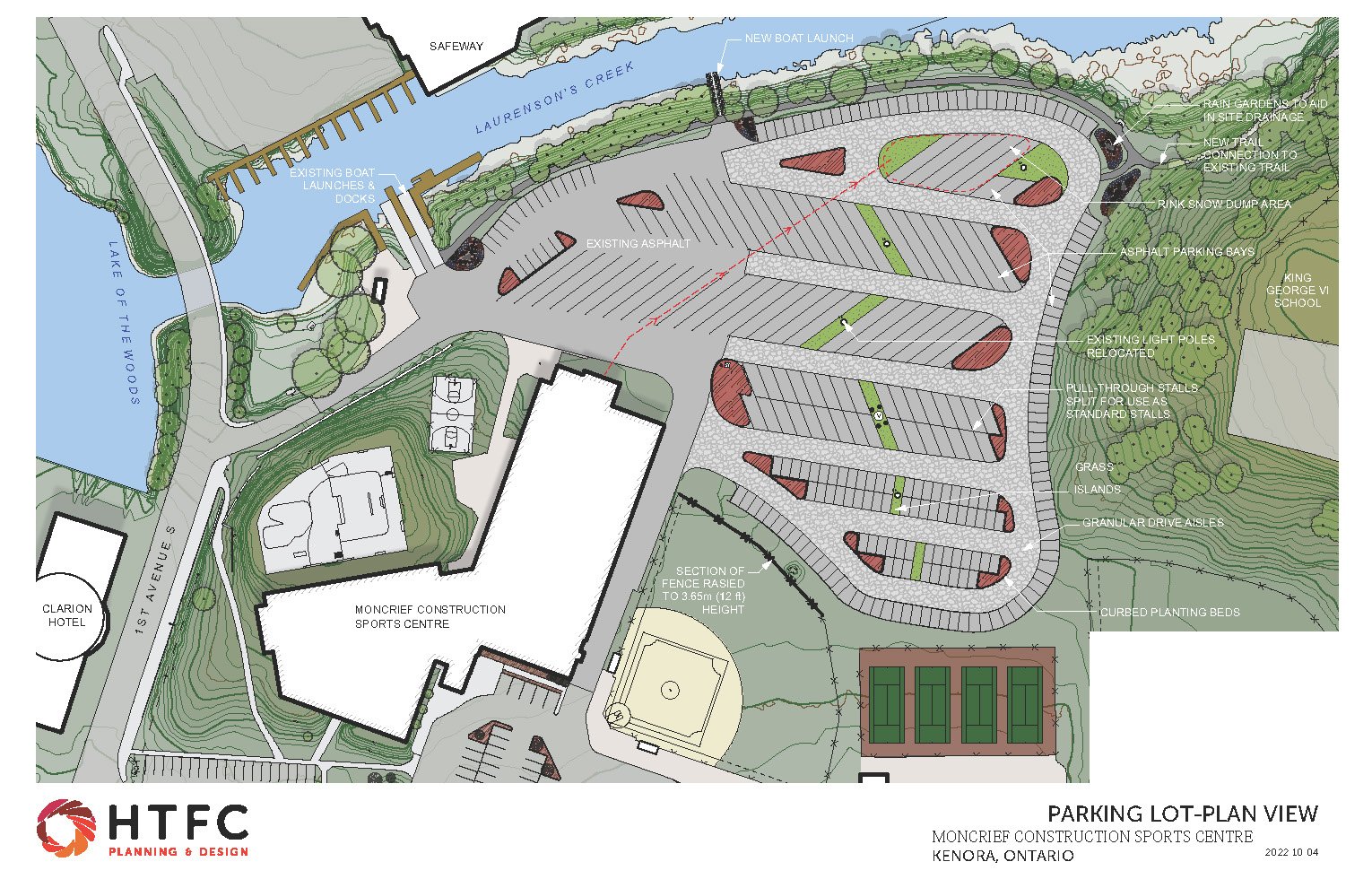 Construction has an anticipated start date of Tuesday, July 4 with an estimated completion by early October.
The City recognizes the impact this will have on our residents, seasonal visitors and tourists and is working closely with many local organizations and tournament organizers to provide our users with alternate boat launch and parking options during the construction period.
We are committed to ensuring our user groups have several lake access options as the construction will create a closure period for the launch at the Moncrief Construction Sports Centre. Additional communication on the closure, paired with a number of solutions, will follow.
Media contact
Greg Breen, Director of Engineering and Infrastructure
807-467-2290