Current and Active Projects
The City of Kenora works on key projects to improve and maintain municipal infrastructure. These infrastructure projects are identified in the Asset Management Plan and include:
roads
bridges
facilities
water system
Municipal growth and development activities also exist for local opportunities and significant projects in the City of Kenora by the City and investors or builders.
Closures and notices
View our road closures newsfeed or water advisories newsfeed to learn about changes to service as a result of our projects.
Moncrief Construction Sports Centre project
Titan Contractors is responsible for the work related to this project. This project focuses on boat launch, parking lot, and creek side enhancements that will provide long-term benefits for all users. It also addresses underground works that are necessary to be completed during the project.
Project highlights
Highlights of this complex project include:
Addition of one boat launch
A 50% increase in parking capacity to approximately 300 spaces for single vehicles and vehicle/trailer combinations
Lighting upgrades
Asphalt surfacing
Curbing
A new pathway from the existing boat launch to the Laurenson's Creek Trail
Storm water drainage
Environmentally friendly rain gardens for run-off to the lake
Replacement of the retaining wall that failed during the 2022 flood
Underground infrastructure work
Map of the project area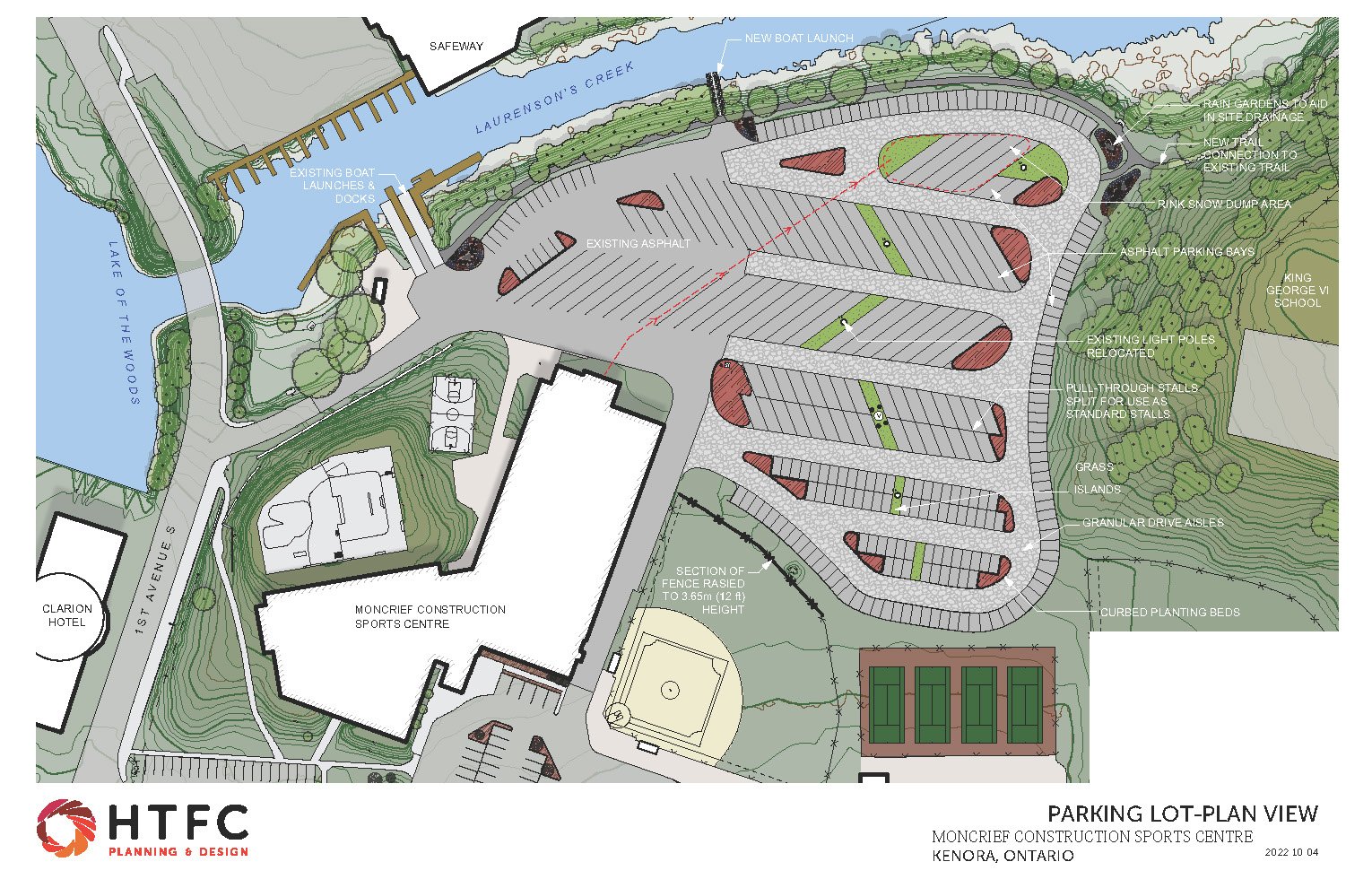 Project funding
The Moncrief Construction Sports Centre project is funded by Northern Ontario Heritage Fund Corporation (NOHFC) and matched with City dollars.