Current and Active Projects
The City of Kenora works on key projects to improve and maintain municipal infrastructure. These infrastructure projects are identified in the Asset Management Plan and include:
roads
bridges
facilities
water system
Closures and notices
View our road closures newsfeed or water advisories newsfeed to learn about changes to service as a result of our projects.
Second Street South project
We are currently undertaking a water and sewer reconstruction project at the intersection of Second Street South and Seventh Avenue South. Titan Contractors will be responsible for the work related to this project.
Map of the project area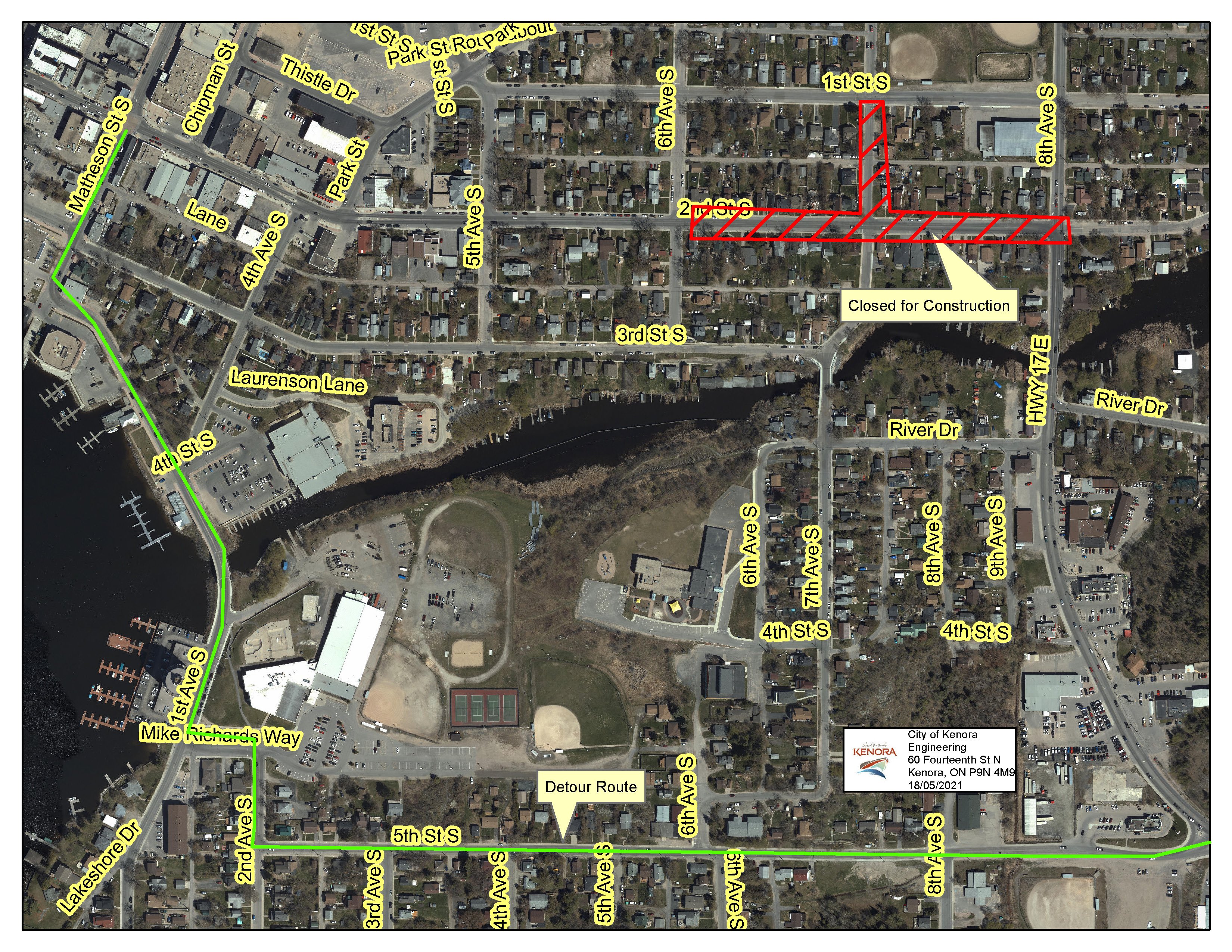 Project funding
The Second Street South water and sewer project is funded by the City of Kenora water services utility.
Highway 17 East paving project
We have started paving works on the section of Highway 17 East between Fifth Avenue South and River Drive. Moncrief Construction Limited (MCL) is responsible for the paving works for 2021.
Map of the project area