Take part in a Science North experience right here in the City of Kenora. We are proud to have two permanent Science North interactive exhibits at the Lake of the Woods Discovery Centre, 931 Lakeview Drive. From time to time, we host temporary exhibits too!
Hours
The exhibits are open the same hours as the Lake of the Woods Discovery.
Admission
Free!
Thanks to FedNor and Northern Ontario Heritage Fund Corporation (NOHFC).
Northern Nature Traders Exchange Program
Reignite your passion for the natural world. Investigate and learn how to earn points to swap items from our collection to yours. Natural items found around your native surroundings can be traded along with information to acquire points needed to trade for other items.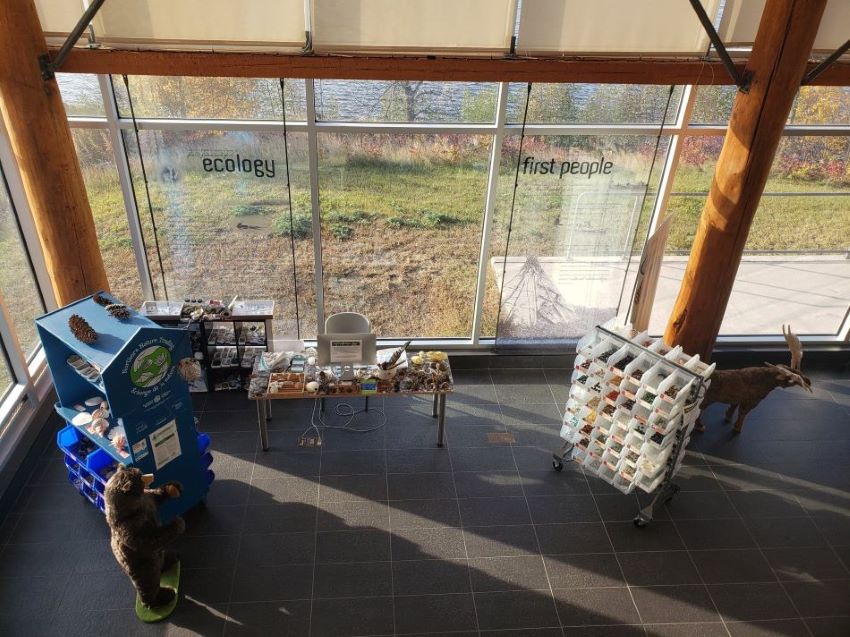 THINK Hub
Come Tinker, Hack, Innovate, Network and gain Knowledge while creating circuits and building your own instruments! The hub combines science, technology, engineering and mathematics (STEM) fields, and encourages hands-on experimentation with real tools, materials and processes.