Posted on Tuesday, June 22, 2021 09:37 AM
Please be advised that beginning Monday, July 5, traffic control will be in place on Darlington Drive between Highway 17 A and 670 Darlington Drive as Moncrief Construction conducts paving works.
Flaggers will guide vehicles through the construction zone.
Paving will continue through to mid-July.
Thank you for your cooperation as this work is carried out.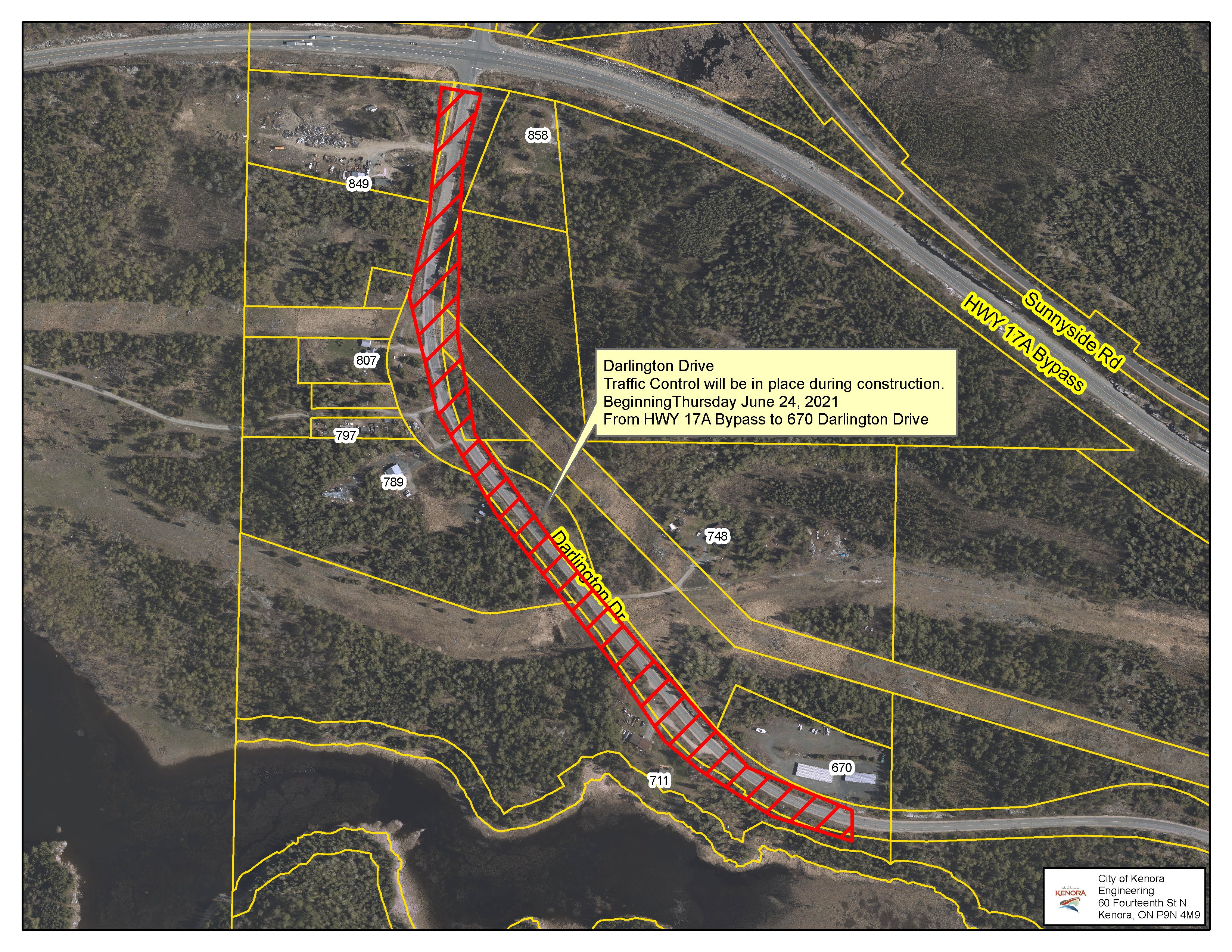 Posted on Monday, June 14, 2021 04:21 PM
Please be advised that beginning Wednesday, June 16, Kenon Builders will begin preliminary site development on the former mill property. The location will be off of Ninth Street North close to Mellick Avenue on the former mill lands.
This preliminary road work development will lead to the eventual use of the property which will be mixed use of residential and commercial developments.
Questions pertaining to the work may be directed to the contractor Kenon Builders at info@kenon.ca.
Posted on Wednesday, June 09, 2021 08:00 AM
Notice to rate payers of all property classes
The 2021 Final Tax Bills for all property tax classes have been mailed as of Tuesday, June 8, 2021.
The bills are due and payable on or before Thursday, July 22, 2021.
You have several options to pay your taxes, including:
in person or drop box at City Hall
by mail
personal telephone banking
on-line banking service
Please allow 3-5 business days if paying on-line or directly at your financial institution.
Should you require a receipt, please...
Posted on Tuesday, June 08, 2021 08:47 AM
The Province of Ontario announced that we are moving to Step One in the Roadmap to Reopen plan on Friday, June 11, 2021. This Step permits more outdoor gatherings, including outdoor dining with up to four people per table.
The City of Kenora has a pop-up patio program to support local businesses in developing a temporary patio or expand an existing one. There are opportunities to build pop-up patios on municipal property, including parking spaces and sidewalks. There are no application...
Posted on Monday, June 07, 2021 11:17 AM
Please be advised that Seventh Avenue South and Eighth Avenue South from Park Street to the CP Rail, along with a portion of Railway Street (Laneway) from Seventh Avenue South to Eighth Avenue South, will be closed until further notice.
Local traffic will be permitted.
Parking lot access will be maintained to 610 and 630 Park Street off of Seventh Avenue South.
The closure is necessary to allow Titan Contractors to complete sewer and water upgrades on Railway Street (Laneway) from Seventh Avenue...